The Indigenous Youth Mountain Bike Program is a group of riders, trail builders, community activists and leaders who are passionate about trails, riding, building, reconciliation, and building healthy, resilient and adaptive communities.
Our Story
Back in 2012, Patrick Lucas, the founder and director of the IYMBP, was working as a community planner with First Nations around the province. Though, he loved working with all the people in the different communities, he started to question the role he played in perpetuating the colonial system that had displaced and engaged in genocide against Indigenous Peoples. Sitting through countless meetings, hearing the voices of leaders, elders, parents and community members as they spoke about their youth facing a growing epidemic of drug and alcohol addictions, sedentary lifestyles, struggling in school and growing rates of suicide. Patrick listened with a growing sense that he was part of the problem.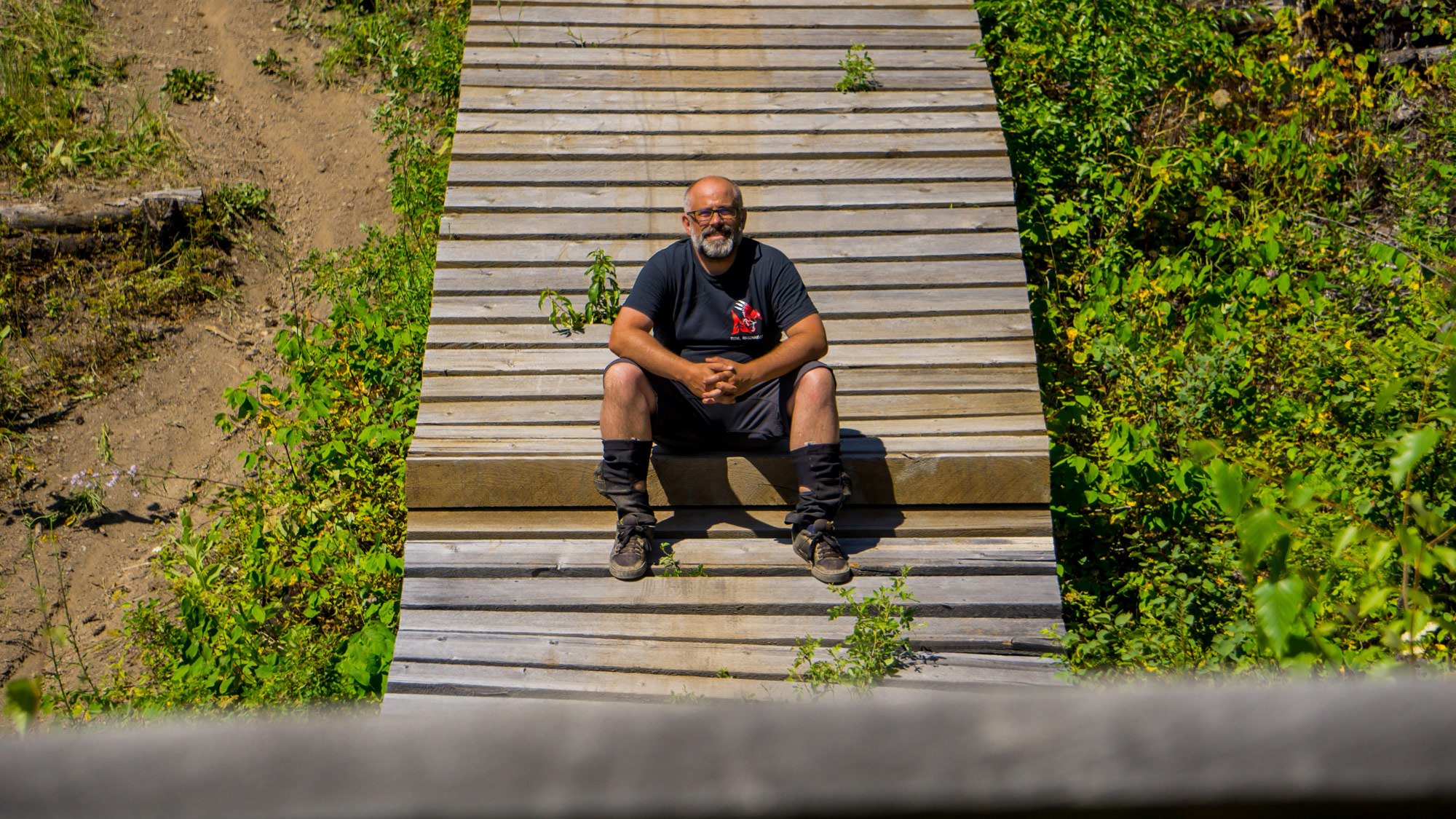 What do you know about mountain biking?
Origin story of the Indigenous Youth Mtb Program
Trails To Reconciliation – The Work Of The IYMBP
One day, he was in a meeting with the Chief and Council of the Boothroyd Indian Band, a Nlaka'pamux People who have lived in the Fraser Canyon since time out of mind. During the meeting, one of the elders, Rick Campbell, leaned over and whispered in Patrick's ear, "What do you know about mountain biking?"
The elder explained their youth were riding around the community, building ramps and jumps on the roads and, while they were worried about their safety, they were thrilled they were outside and active. "Perhaps we can build them a bike park?" he said. "Can you help us?"
Of course, Patrick said yes. And thus, the Indigenous Youth Mountain Bike Program was born.
The initial concept was to share our love of riding and support Indigenous youth to get outdoors, reconnect with the land and live healthy active lives. It has become something so much bigger than we ever imagined.
Over the past nine years we have worked with dozens of First Nations all around the province, training youth to build trails that are used by thousands of people for hiking, dog-walking, and cycling. It's been an epic ride.
For those of us, and especially Patrick, it has been a vehicle to listen to Indigenous Peoples, to explore and revaluate what it means as a non-Indigenous settler Canadian living on Indigenous lands, to become an ally to Indigenous Peoples.
Project Team
The Program is run by our core team who partner with local volunteer riders, coaches and community leaders who are passionate about youth, community trails and mountain biking.
Our team has extensive experience in working with Indigenous Peoples and First Nations.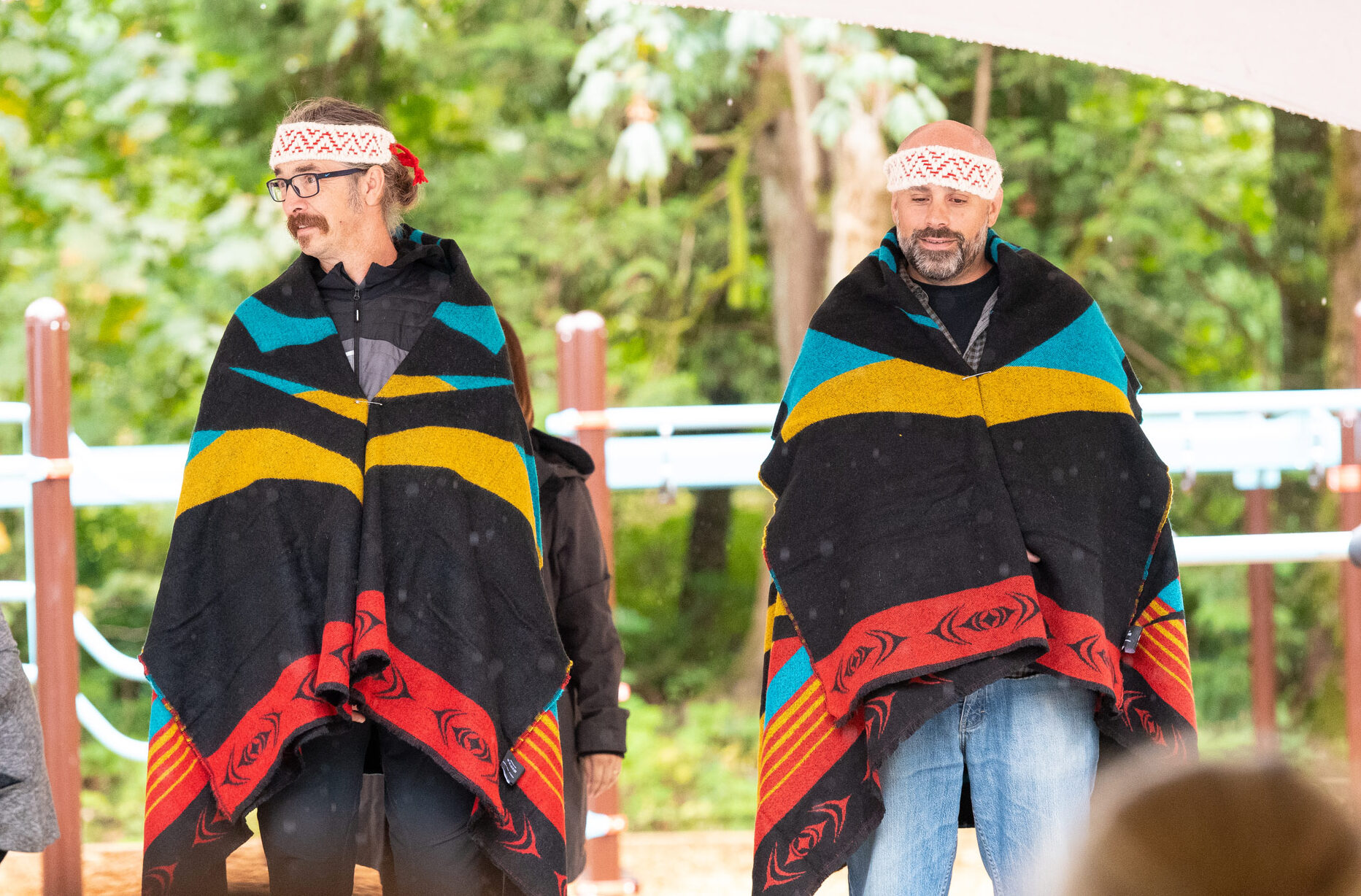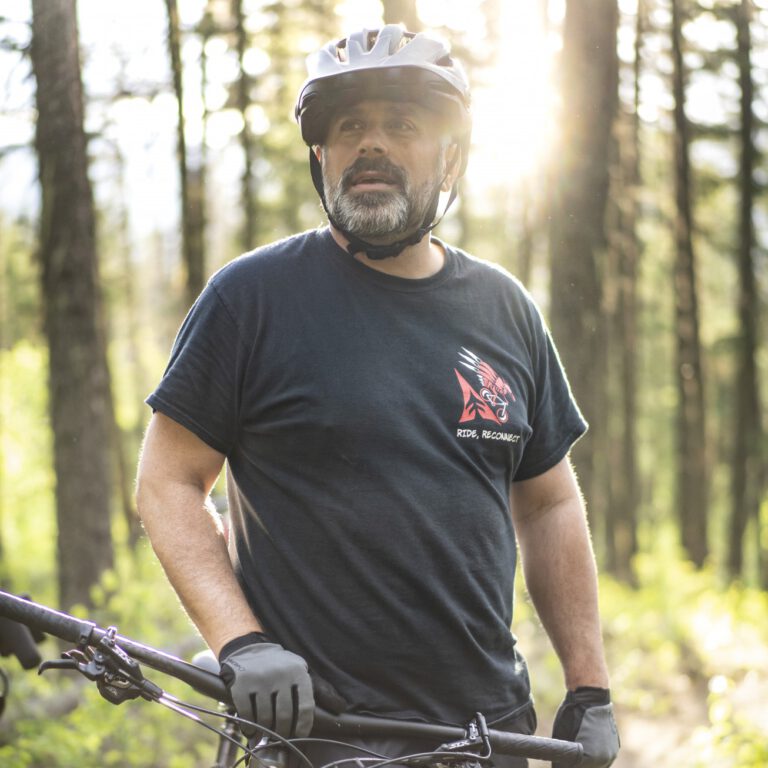 Patrick Lucas
Founder/Director
Patrick is an award winning registered professional planner with nearly twenty years of experience in community and economic development, land use planning, recreation and tourism. Patrick has worked with numerous communities throughout Alberta and British Columbia providing comprehensive community planning services. Patrick has extensive experience in working with First Nation communities and building relationships that are based on mutual trust and respect.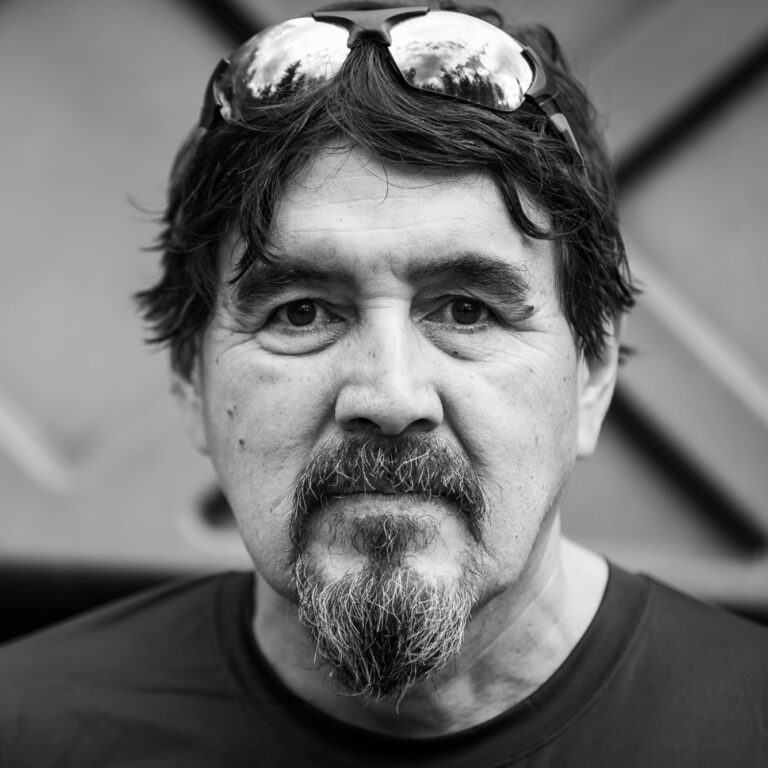 Tom Eustache
Director/trail builder – Lead Shredder
Tom is a proud father, husband, and member of the Simpcw First Nation. Tom, his son Skylar, his nephew Leon, and other members of the Simpcw First Nation have built more than fifteen kilometres of world class trails in their home community of Chu Chua in the North Thompson River Valley in the interior of BC. They have also worked on trails throughout the Simpcw Nation territories including Blue River and Clearwater.
Tom is our mentor and our guide, always generously providing his guidance and input and ensuring we stay focussed on working in a good way.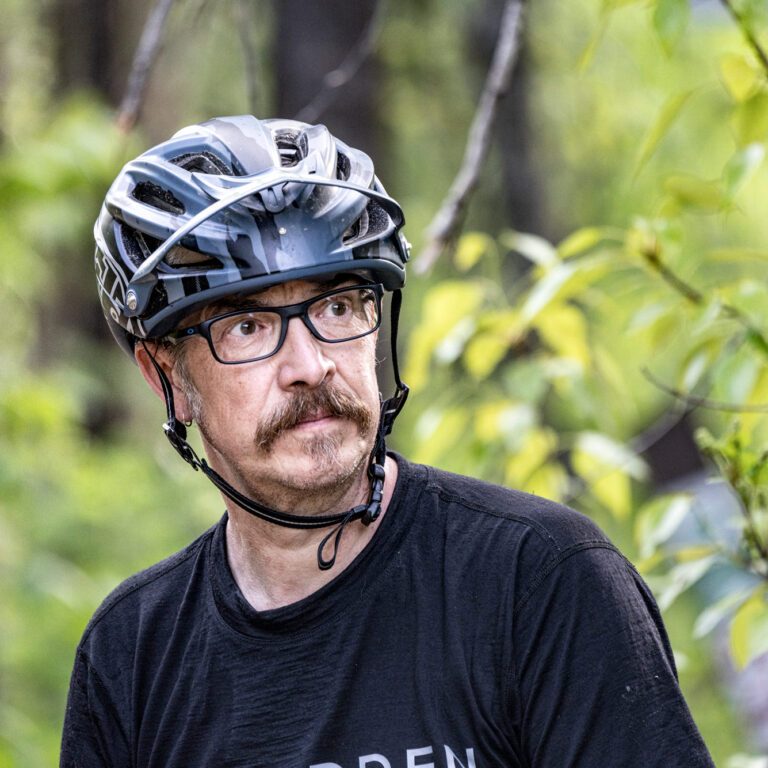 Thomas Schoen & First Journey Trails
Director of Trails & Parks Development
Thomas is a Director for the Williams Lake Cycling Club and is President of the Cariboo Mountain Bike Consortium. He is a provincial trail advocate, advisor, and teaches tail design/building for First Nation crews around BC. Thomas has 25+ years of experience as an award-winning tourism consultant, business owner and is a skilled craftsman.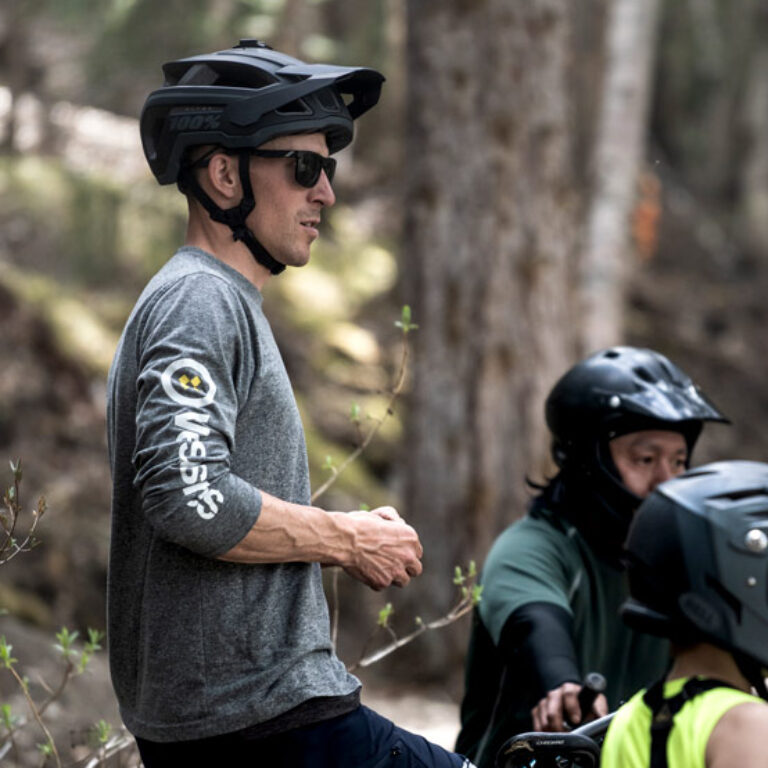 James Doerfling
Trail Specialist
James is, quite simply, one of the best big mountain riders in the world. A Red Bull Rampage athlete, James is a legend and takes riding to a new level with a long legacy of epic first descent. With over a decade of trail building experience, James joined our team bring his skills in building multi-purpose walking and biking trails that are fun for everyone!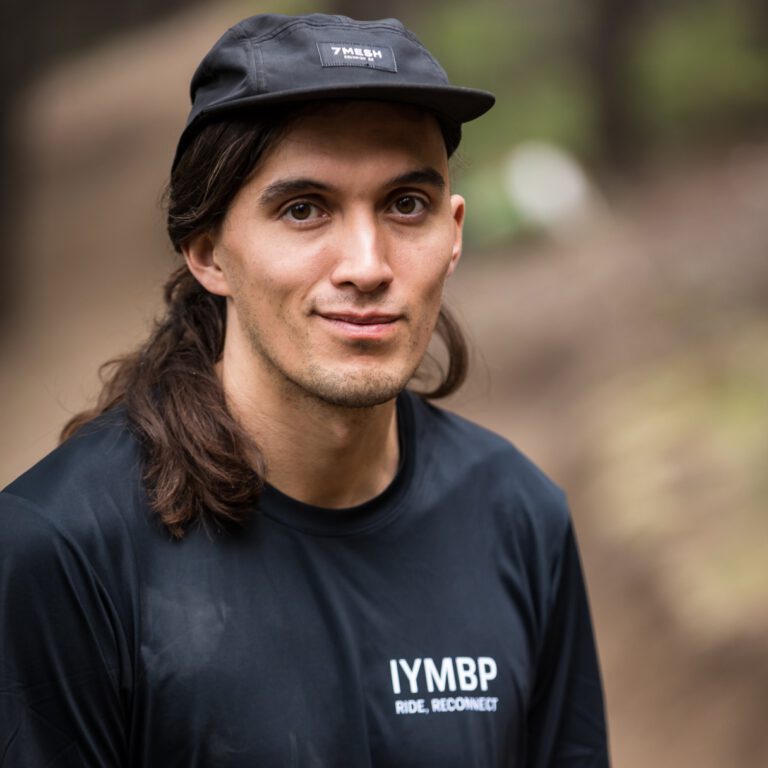 Skylar Camille
Professional Trail Builder
Sklyar is a member of the Simpcw First Nation and one of our most qualified and experienced trail builders. He has built trails as part of IYMBP and First Journey Trails he's worked on trails all around the province.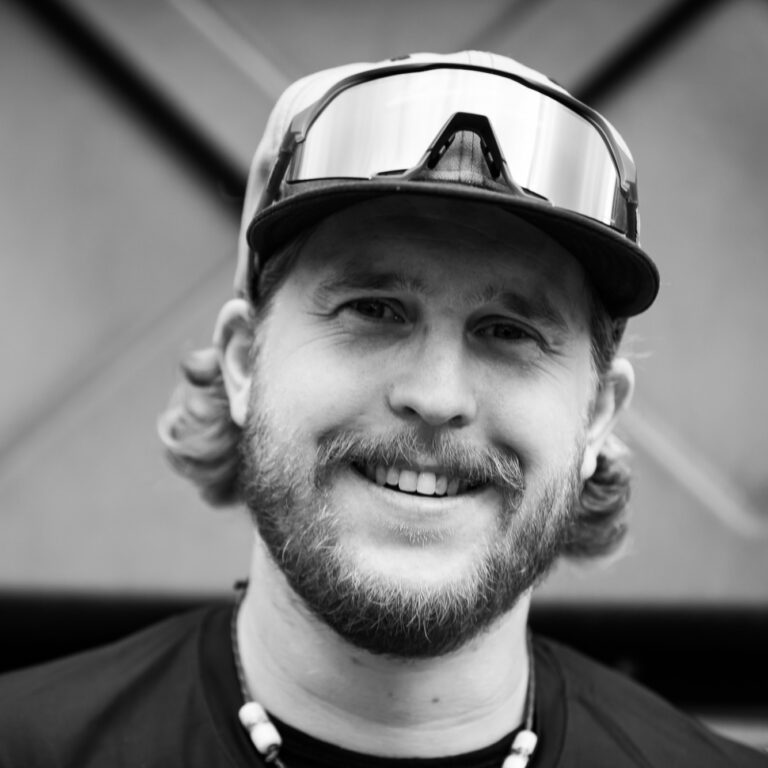 Justin Darbyshire
Trails Specialist
Born on the coast and raised in the Kootenays Justin "Jay" Darbyshire possesses a deep passion for exploring our shared physical and cultural landscape through outdoor recreation. He has been involved in the mountain bike industry for over 18 years through both employment and advocacy work.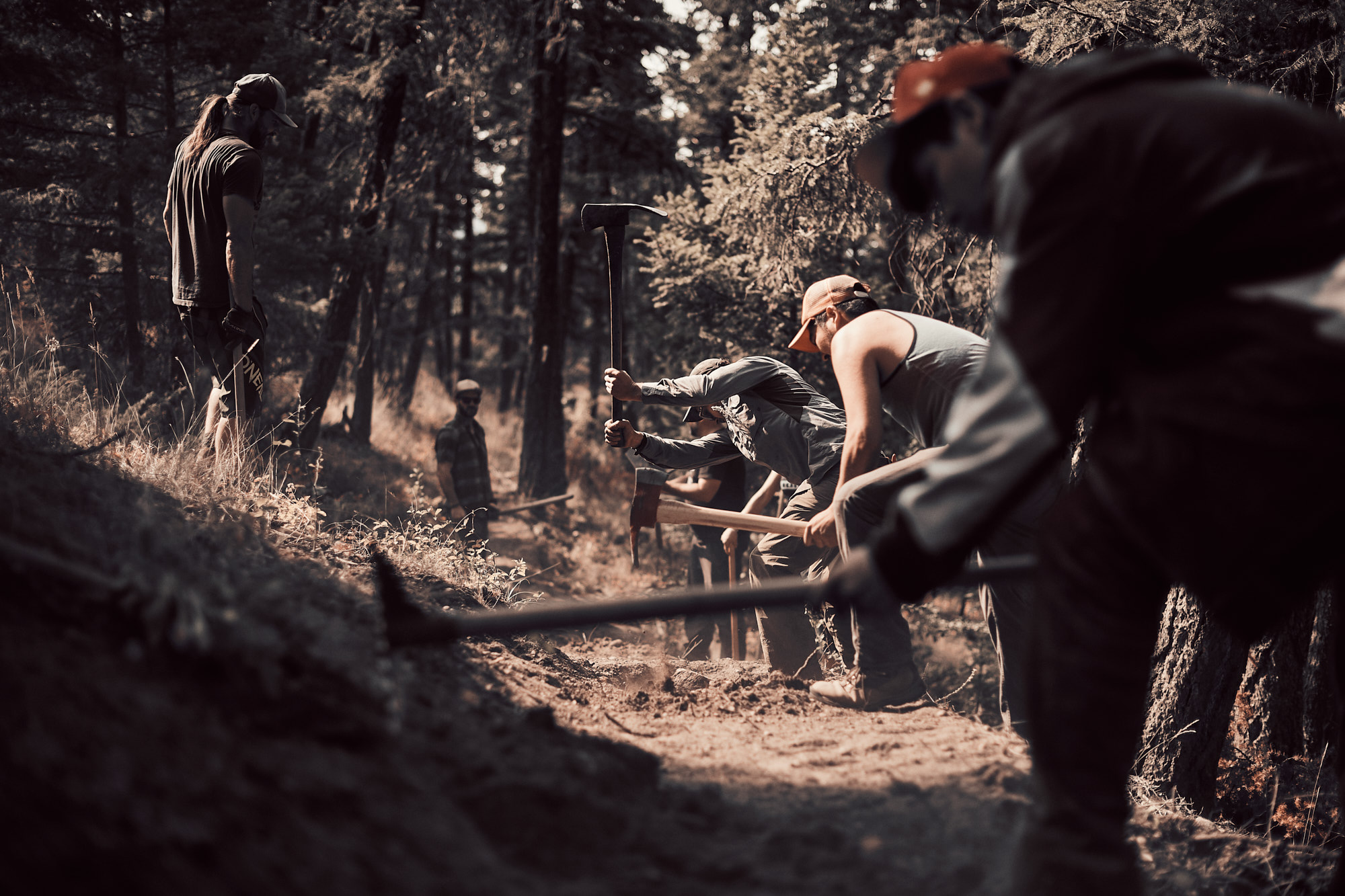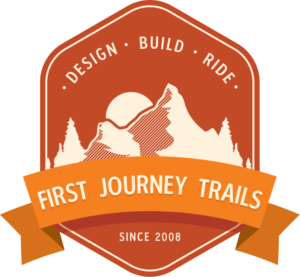 We work closely with First Journey Trails
Though our primary field of expertise is the design and construction of mountain bike facilities, we offer a comprehensive list of recreational services. Satisfied clients include: municipalities, mountain bike clubs, Ministry of Recreation Sites & Trails, First Nations, and private landowners.
You, and your work, are such an inspiration to our team!

Jessica O'Dowd, Arc'Terx All testimonials →